Skip to Content
Sidewalks, Walkways & Steps
Improve Your Home's Curb Appeal With Concrete Walkways and Steps
Home and business owners throughout Utah County, UT choose Commodore Construction for concrete walkway, sidewalk, and entry step installation services. Concrete is an ideal material for exterior improvements to your property because it is durable, affordable, and customizable. When searching for a concrete company for installation, you need one that has the experience, equipment, and materials to install long-lasting and high-quality concrete designed to meet your needs. As the area's local concreter, you can always count on us to design, plan, and install your concrete. Learn more about our concrete solutions.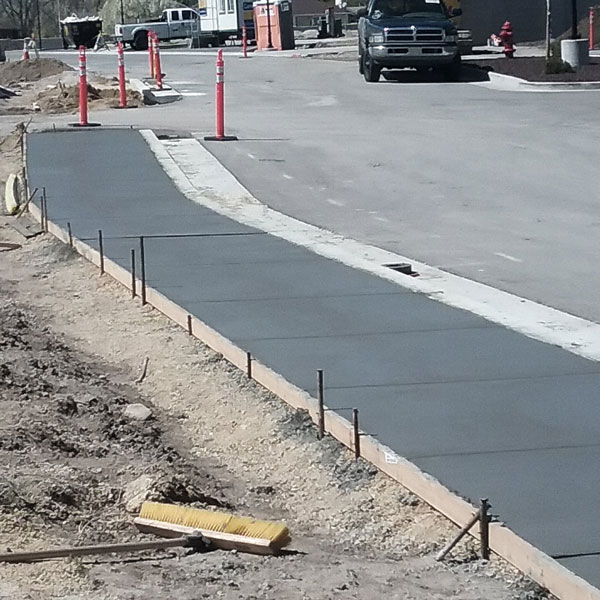 Concrete Sidewalk Installation
Commodore Construction works with homeowners, business owners, and municipalities for sidewalk installation services. Sidewalks are an important safety feature along homes, businesses, and roads. If your sidewalk is in disrepair, it may become a safety hazard. Whether you need a single panel of crumbling sidewalks replaced or need to install new sidewalks for a long stretch of road, we can help. We have the tools, experience, and materials to assist. We never subcontract any of our work, so you can feel confident you'll receive the very best service. Discover why concrete is ideal for sidewalks:
Withstands Regular Wear and Tear
Longer Lifespan
Requires Little Maintenance
Easily Customizable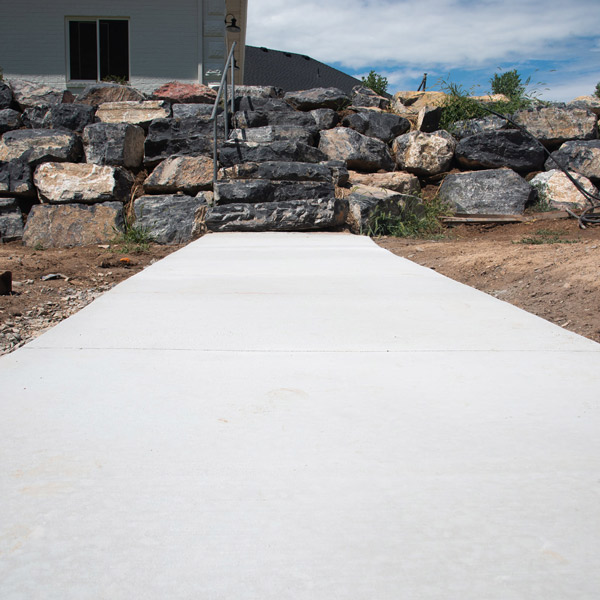 Concrete Walkway Installations
As a home or business owner, you want to create an inviting and safe walkway. At Commodore Construction, we have experience working with home and business owners to create gorgeous and unique walkways for their property using poured and stamped concrete. Whether you want a whimsical pathway through your personal garden or need a practical walkway to your front door, we can ensure your walkway meets your needs, style, and budget. More property owners choose concrete because it offers:
A Clean and Modern Design
A More Affordable Price Point
A Stylish Look
Low Maintenance
Easy Cleaning During Storms
Better Durability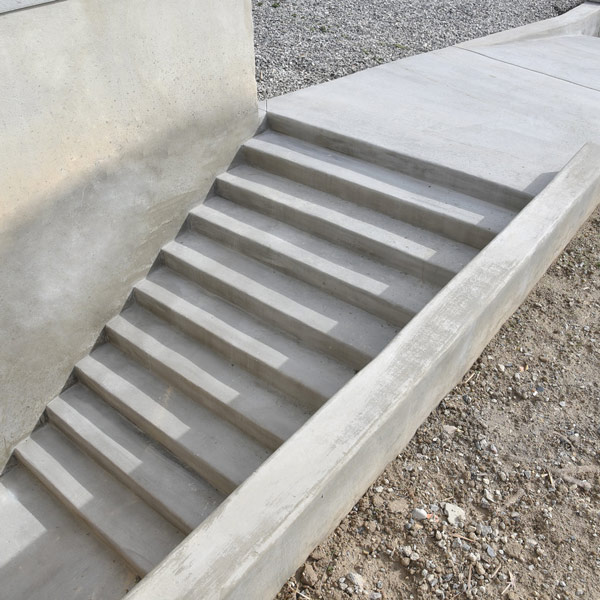 Concrete Step Design and Installation
When designing and installing steps into your home or business, our team can help you settle on a style that matches your needs and budgets. From the highly pragmatic to the ultra-luxury look, you can always count on our team to deliver exceptional results. Concrete is extremely durable, so you won't have to worry about your steps crumbling, causing a safety hazard. They'll be able to withstand the extreme Utah temperatures throughout the year.
Choose Our Experts for High-Quality Concrete Services
For years, home and business owners throughout Utah County, UT have trusted Commodore Construction for concrete sidewalk, walkway, and stair installations because we're the premier leaders providing high-quality solutions. Our expert concreters will help you plan out your installation and provide you with insight on how to ensure a final product that looks fantastic. Of course, if you have any questions about our products or process, we're more than happy to answer them for you. Schedule your installation service today.
Request a Project Quote Today