Skip to Content
Comprehensive Concrete Services in Utah County, UT
Commodore Construction provides concrete services to home and business owners throughout Utah County, UT and the surrounding communities. Our knowledgeable and trained professionals have access to the latest tools and equipment to handle all residential and small commercial projects. Our knowledgeable and friendly team follows a comprehensive design and installation process to ensure your concrete installation meets your needs. With access to the latest tools and an experienced team of professionals, we ensure every project exceeds our customers' expectations. When you need concrete work for your home or commercial property, contact us today to schedule a quote.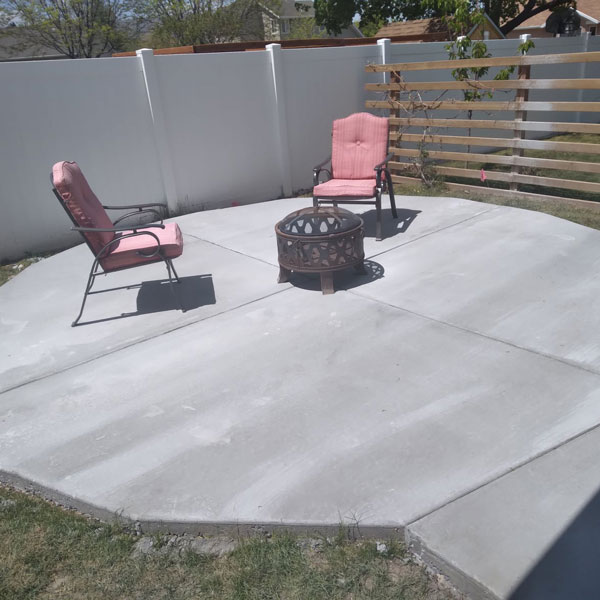 Choose the Right Service for Your Property
We offer high-quality concrete solutions for residential, commercial, and municipal customers. Our knowledgeable and experienced team of professional concrete contractors will ensure that your project is completed on time. The concrete projects we offer include:
Our Comprehensive Installation Process
At Commodore Construction, we do everything the right way from the start to ensure a high-quality finished product. Utah experiences drastic temperature changes throughout the year. Dramatic temperature changes can cause concrete to crack and fracture. That is why it's crucial to choose a concrete contractor that has the experience, products, and knowledge. Our team is trained in-house, and we never skip any step or cut corners. Learn more about our comprehensive installation process:
Site Planning
During your initial consultation, our team will work to understand the size and scope of your installation and your needs and budget. We can ensure success by planning out each project before we get started.  
Construction
Once the project timeline has been established, you can expect our contractors to arrive at the site on time and ready to work. We take care to respect your property while we work. Our team is always available to answer any questions you may have along the way.
Post-Construction
The final step of the project is to provide you with a walk-through of the results. Our team will ensure the site is free from any leftover construction debris or materials. We aim to leave the site cleaner than when we started.
Schedule Your Concrete Service Today
Concrete is an affordable material that can be used for a wide range of interior and exterior projects for commercial and residential applications. Our knowledgeable and experienced professionals have years of experience assisting countless customers throughout Utah County and the surrounding communities. We ensure that each project we take on matches the needs of our customers and exceeds their expectations. Contact us today to schedule your service quote.
Request a Project Quote Today