Skip to Content
Decorative Stamping & Staining
Decorative Concrete Stamping & Staining in Utah County, UT
The professional concreters at Commodore Construction can help you create a unique concrete installation with decorative concrete stamping and staining in Utah County, UT, and the surrounding communities. We have the skills, tools, and experience to create a wide variety of custom designs for your home. We follow a comprehensive installation process that ensures not only does your new concrete patio look fantastic it can withstand the extreme weather fluctuations in Utah. Learn more about our concrete stamping and staining process, then contact us to schedule your design consultation.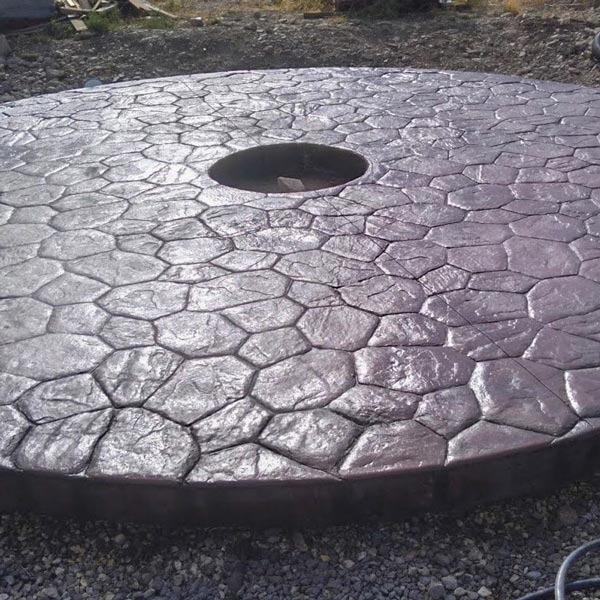 What Is Concrete Staining?
Concrete staining can be added to any preexisting or new concrete installation. At Commodore Construction, our professionals follow a comprehensive process to ensure a vibrant finish and long-lasting results. Staining your concrete creates a unique look by accentuating certain features of your pathway or patio with a variety of colors. We have a wide range of concrete stains to create an outdoor space that fits your needs. Our staining process includes:
Preparation – The most critical part of staining your concrete is preparing the surface. Any visible imperfections will bleed through the stain once the process is complete if it's not removed. We can remove residue stains by grinding or using chemical cleaners.
Application – Once the surface has been cleaned and prepared, our team will get started on applying the stain. Our team uses the latest technology to apply the stain quickly and evenly. For smaller portions, we'll apply the stain by hand.
Sealer – After the stain is completely dried (about 24 hours), we'll clean any residual stain off the concrete. Next, our team will apply a sealer to protect the look of your newly stained concrete.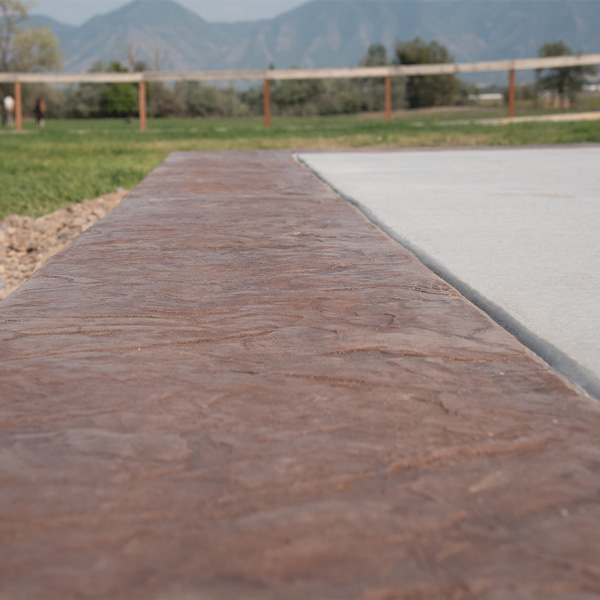 What Are the Benefits of Decorative Concrete Stamping?
Decorative concrete stamping allows you to accentuate your patio, pathway, or staircase with unique and intricate designs. Once your concrete has been poured, we use a pattern to create a wide variety of designs to match your home or office's aesthetic. There are numerous benefits to adding stamped concrete, including:
Customization – Choose from a wide variety of colors and patterns, including brick, natural stone, as well as more modern designs.
Improved Curb Appeal – Adding a unique pattern to the front entryway can significantly boost your home's curb appeal.
Increased Home Value – Decorative concrete printing helps to differentiate your home by adding unique and gorgeous patterns that boost its appearance and increase its value.
Decorative Concrete Staining and Printing Experts
Property owners throughout Utah County, UT, and the surrounding communities choose Commodore Construction for their concrete staining and stamping services because we offer high-quality, low-maintenance concrete installation services. Our professionals never cut corners. In fact, we only use superior products and materials to ensure you receive the design you've always wanted for your home. Let our professional concreters customize your outdoor patio, staircase, or pathway with custom printing and staining services. Schedule your design consultation today.
Request a Project Quote Today