Skip to Content
Floors, Walkouts & Additions
Increase Your Home's Square Footage With Floors, Additions, and Walkouts
Homeowners throughout Utah County, UT want to maximize the space in their homes. With Commodore Construction 's concrete floor installation, new home addition, and basement walkout services, we can ensure your area works well for you. Our professional and experienced concreters have the knowledge, tools, and skill to help you make the most of your home. We can help you throughout the entire process, from the design and planning stage to installation. Every project we take on is completed to meet and exceed your standards. Our professional contractors are happy to answer any questions you have along the way. Contact our team today to get started with a project estimate.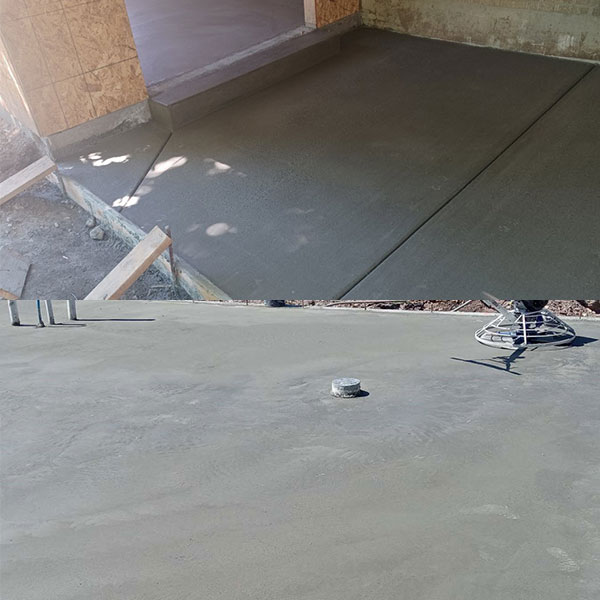 Concrete Floor Installation
Concrete floors may be the right option if you want to create an entirely unique look for your home. Concrete floors are a durable, stain-proof, and unique flooring option that more and more homeowners choose. Hiring a knowledgeable and experienced concreter is essential to install your concrete floors correctly. Concrete floors can be installed in nearly any room in your home, including the living room, kitchen, and bedrooms, to create a completely customized aesthetic. Some additional benefits of concrete floors include:
Improved Home Value
Eco-Friendly
Low-Maintenance
Customizable
New Home Additions
If you're putting an addition onto your existing home, it's absolutely critical to first install a high-quality and level concrete slab as the foundation for the addition. At Commodore Construction, we use high-quality products and materials as well as trusted techniques to ensure it can support your new home addition. When you meet with our professionals, we will take the time to listen and understand the size and scope of the project to create a proper plan for the perfect outcome.
Basement Walkouts
If your home is built within a slope, a basement walkout installation will create a distinctive look to your home. At Commodore Construction, our knowledgeable and experienced concreters can create a custom basement walkout for your home. A basement walkout is an entryway that leads to your basement. It's ideal for homes with large, finished basements. Concrete walkouts can be any size and incorporate various other design elements, including benches, stairs & fire pits.
Choose Us for All Your Concrete Needs
Homeowners throughout Utah County, UT, and the surrounding communities choose Commodore Construction for all their concrete installations, including concrete basement walkouts, additions, and flooring installation. As the area's leading concrete contractor, our team uses high-quality products and materials for outstanding results. As a locally-owned and operated business, our top priority is to ensure you're satisfied. We never cut corners and consistently deliver what we promise. Schedule your project consultation today.
Request a Project Quote Today